Member info
Full information About Member,
contact

Italy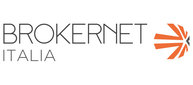 Broker Net Italia srl.
Registration number of the national controlling authority: Iscrizione RUI sez. B n. B000362679
Broker Net Italia srl.
via Cimabue, 4
59100 Prato (PO)
Italy
Tel: +39 (0574) 87571
FAX: +39 (0574) 875704
Email: info@brokernetitalia.it
Web: www.brokernetitalia.it
BNI Broker Net Italia s.r.l. first trading under the name of BSP Insurance Broker in late twentieth century with the objective, at that time, to become a leader in Tuscany in insurance brokerage.
In the following years, from 2000 to date, there has been a continuous process of development of services and products that enabled the Company to assist customers in various business segments such as Corporate insurance, Public entities and Retail business.
In 2014, in response to market demands and the analysis of current scenarios, company rebranded itself under the corporate name of BNI Broker Net Italia so as to emphasize theconcept of networking domestic companies through the implementation of common strategic developments.
Our three main areas of activity encompass the following: corporate clients, public entities, and retail business which operate under a team which has matured considerable professional experience, operating under our specialized units.
The company's strategy for future development has been based upon our unique in-house training program which involves all company staff.
BNI operates with over 350 service providers in the domestic and international arena to include such overseas partners as Lloyd's of London and others who operate in our territory.
Our company currently employs over 80 insurance professionals in the domestic market with 11 offices and branches.
With the acquisition of sources of management system and processing internal procedures BNI has obtained the ISO9001 quality certification.
Many leading international insurers have recognized our professionals services and dedication to international business in today's fast paced global marketplace.
Throughout the world BNI Clients have been assisted in their international insurance needs by various multi-national professionals who offer first class services and products to their Clientele. These services are supported by first hand knowledge of the foreign insurance environment which includes local regulatory and environmental requirements.
Our network offers not only traditional consulting and brokerage services but also extends our realm of diversified business options to include such areas as:
· Risk Management
· Commercial Insurance ( traditional property / casualty )
· Employee Benefits
· Credit / Bonds
· Special Risks
· Pension consultancy services / actuarial support (upon specific request )
Whether clients are importing or exporting, operating a production facility on another continent, outsourcing production to foreign workers, or sending employees abroad, BNI Broker Net Italia and their partners are able to offer support and solutions in managing international risk exposures , to include local brokers services and support where requested. Danilo Santini
BNI Broker Net Italia S.r.l.
+39 (0574) 87571
+39 3484718035
d.santini@brokernetitalia.it
telephone mobile fax e-mail