Visit at Lloyd's of London
Impressions from our last Annual General Meeting from Thursday 4th and Friday 5th June 2015
Peter Harris, Executive Director at Besso Ltd., former underwriter at Lloyd's of London, guides the members along an exceptional interesting tour throughout the premises of Lloyd's. The historical "Adam Room", "The Room" (underwriting floor) and of course the famous "Lutine Bell" (one stroke for bad, two for good news) will stay in our memories. Long history (327 years), great tradition, and of course high standards of professionalism have made Lloyd's an indispensable institution in the world's insurance business. Most interesting and very educative where Peters remarks about how the whole business at Lloyd's really proceeds. Serious, but also humoristic anecdote throughout his work experience at Lloyd's made his speech very entertaining. Unfortunately after 1 ½ hours it was all over and we had to head back to the meeting Room at Besso to carry out the AGM. Thank you very much Peter, well done!
In front of Lutin Bell: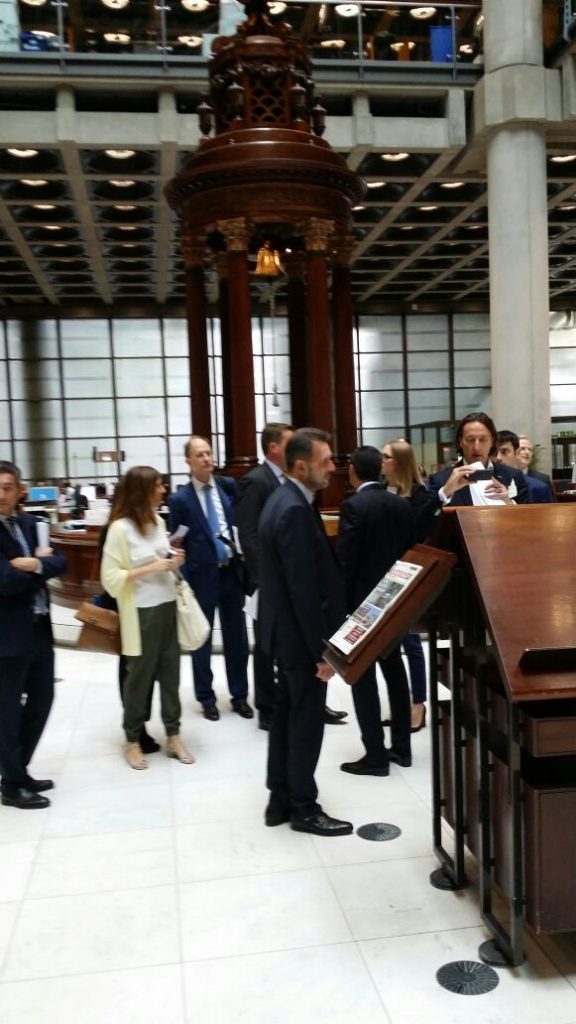 from l to r:
Juan Fernandez (CICOR, E); Ana Rebelo (JoaMata, P); Renato Lilienfeld (Lilienfeld, CHI);
Peter Bergman (Söderberg & Partners, S); Ewa Wilmanowicz (Mentor, PN);
Jan Zoodsma (RHVO, NL)
The room:
Peter Harris (with file) in the underwriting room explaning how business gets done at Lloyd's.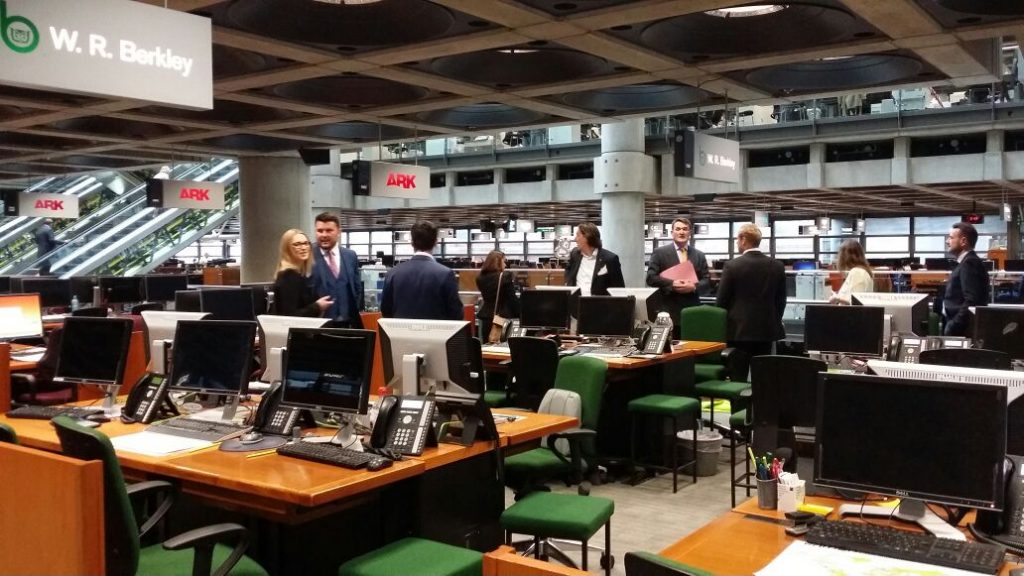 The building:
Insight view oft he Lloyd's building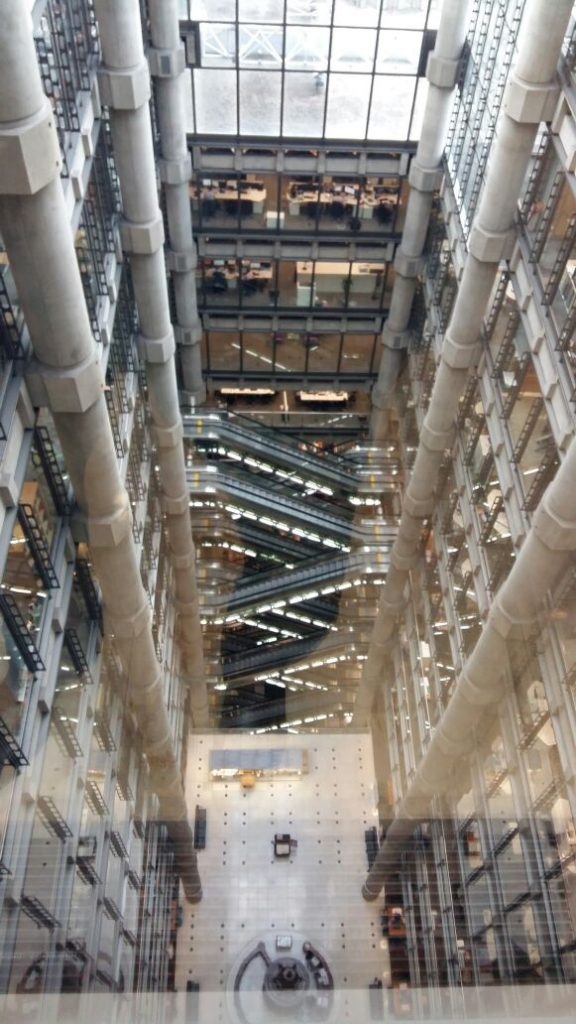 The members at the Adam Room: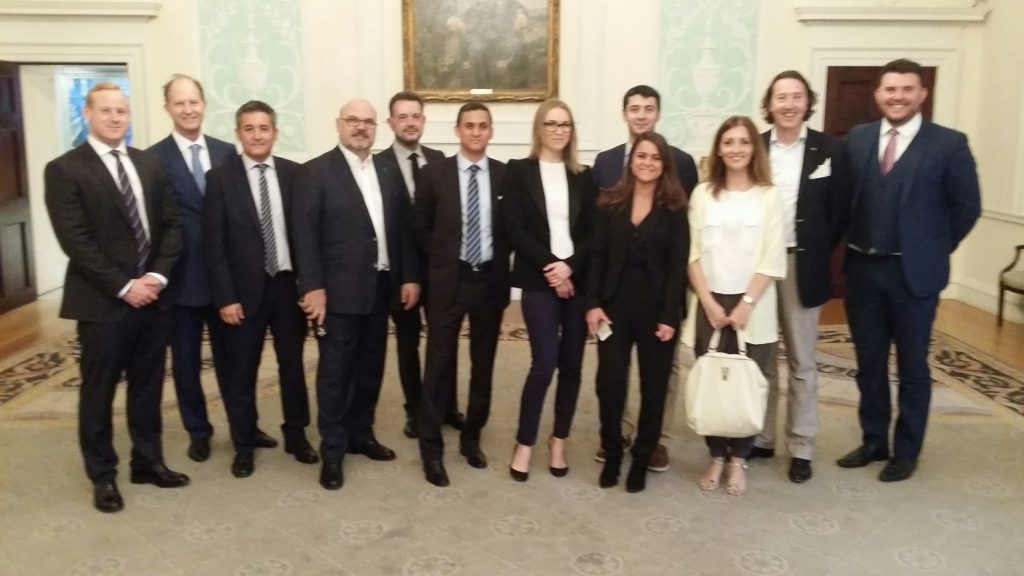 from l to r:
David Howells (Besso, UK); Renato Lilienfeld (Lilienfeld, CHI); Juan Fernandez (CICOR, E); Marco Minuscoli (InvestSuisse, CH); Peter Bergman (Söderberg & Partners, S); Younes Rhalaam (Alpha, MA); Ewa Wilmanowicz (Mentor, PL); Ana Bandeira (JoaoMata, P); Alexandros Karabetsos (Omikron, GR); Ana Rebelo (JoaoMata, P); Jan Zoodsma (RHVO, NL) Jack Westlake (Besso, UK)