GLOBAL PROGRAM
AESIS brings together talented, experienced
brokers from around the world to fashion
optimised solutions for smart businesses.
The best brokers from around the world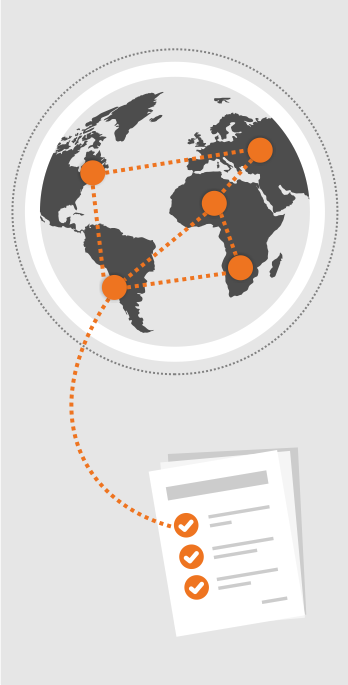 In a world where multi-national businesses are becoming increasingly common, attending to the particular requirements of sound, rewarding risk management and insurance coverage across multiple borders is key. When covering risks worldwide, complex legal and fiscal requirements can seem to impede a multi-national group's progress, but with the right broker or team, addressing these requirements and obtaining clear advantages is easy.
Primary objectives for assisting multi-national companies may vary, but AESIS' collection of superior brokers ensures that every particularity is analyzed and resolved. We help provide global coverage for international subsidiaries through extended guarantees and adequate sums insured levels, while also delivering local servicing through area brokers able to manage relevant policies and claims in collaboration with global partners.
Our risk management services employ trusted risk engineering techniques such as the identification of risks, analysis and prevention procedure design, and the location of business' bottlenecks and crucial production unit interdependencies. With a clear view of worldwide corporate risks, businesses can approach expansion and operation with greater confidence, all while taking advantage of AESIS' competitive edge.
Our network also keeps clients covered with insurance- and legislation-related knowledge specific to subsidiary locations and offers control over worldwide policies. To avoid inadequate or insufficient coverage, our members focus on business interruption rooted in subsidiary interdependencies along with double liability coverage, originating from inter-group generated turnover.
Facing the challenges of operating a modern multi-national business can be daunting, but with the AESIS Network, finding a stabilized, cost-efficient solution that's just right for your needs is as easy as requesting a consultation. Our global programs make expanding and strengthening a business more fluid and less susceptible to damage from known and unforeseen risks.