Member info
Full information About Member,
contact

Morocco
Alpha Assurances
Registration number of the national controlling authority: 40867
Alpha Assurances
Immeuble TAY, 393, Route de la faculté (ex Route d'El Jadida),
6 Rue Martins Pêcheurs Oasis. Casablanca. Morocco
Tel: +212 522 85 93 70
FAX: +212 522 58 46 05 / 06
Email: contact@alphaassurances.ma
Web: www.alphaassurances.ma
ALPHA ASSURANCES' HISTORY & STRATEGY
Founded in 1981, "ALPHA ASSURANCES" is a consulting and insurance brokerage firm, dealing also with reinsurance & credit insurance branches.
This subsidiary of AKWA Group is considered as one of the leading multi-specialist brokers in the local market; recognized by its partners, clients and insurers for skills, professionalism and the seriousness of its employees.
ALPHA ASSURANCES & AKWA GROUP
Founded at the end of the 1950's, AKWA Group is the national oil and gas leader and the second biggest Group in Morocco.
It reaches a global turnover of US$ 3 billion and directly employs 4000 collaborators
It includes more than 60 big companies (of which 2 are listed on the Casablanca Stock Exchange), grouped in five complementary activities :
Fuel & Lubricants: Leader in Fuel Distribution with 420 gas station network
LPG (Liquefied Petroleum Gas): Leader in LPG Distribution
Fluids: largest distributor of gases for industry and health
TMT and Participations: Leader print media & 1st distributor of Méditel Mobile phones products
Real-estate: Several important real estate projects (Drarga, Errahma, etc.)
ALPHA ASSURANCES & INTERNATIONAL NETWORK OF BROKERS
BROKERSLINK
With a presence through 300 offices in over 80 countries BROKERSLINK is one of the largest independent groups of insurance brokerages in the world, generating annual premium volume of over $14 billion.
Thanks to ALPHA ASSURANCES expertise and the trust placed in brokerslink's organization, Mr. Youness RHALLAM was appointed as Regional Director MEA (Middle East and Africa), in May 2014, making ALPHA ASSURANCES regional hub to the mainland.
ALPHA ASSURANCES's new role, allow BrokersLink
to identify more closely the specificities of African countries in terms of crops, regulatory systems and business practices in the insurance industry, in order to provide a better support that reflects the strategic vision of Brokerslink namely: Global service, a regional culture, and Local expertise.
AESISAlthough this network of independent insurance brokers extends thirty-five countries, it aims to provide the best possible level of service along with the most appropriate assistance. Chosen among the top ten brokers in their respective countries, our members are carefully selected for their level of expertise.
GIB AFRICA ALLIANCE
In September 2013, ALPHA ASSURANCES and a
South African colleague announced the co-founding of the first independent
African network (GIB AA) Continent insurance brokerage, "GIB Africa
Alliance".
Since its inception, GIB continues to
strengthen its ties in Africa, by expanding the number of its members from 22
to 42 countries including those in West and Central Africa where Morocco is now
the first country investor.
ALPHA ASSURANCES'S ADDED VALUE
Besides the overview of our
services/expertise, we do provide all types of insurance programs.As a fully integrated insurance broker, our
mission starts from advisory & negotiation to contract and claim
management.
The ability to understand the client's
environment, analyse market trends and bring together the underwriting,
marketing and administrative capabilities necessary for a successful programme,
are at the forefront of our approach.
Our expertise has allowed our clients to
benefit from a fully integrated service with advisory functions.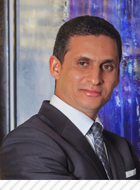 Youness Rhallam
CEO
+212 522 85 93 70
+212 664 00 10 90
+212 522 58 46 05 / 06
y.rhallam@alphaassurances.ma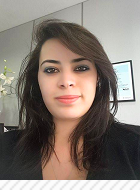 Sanaa M'Ghari
Sales Assistant
+212 522 85 93 70
+212 619 69 93 76
+212 522 58 46 05 / 06
s.mghari@alphaassurances.ma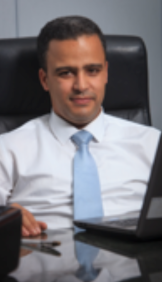 Mr. Amine Bengraiou
Support and financial lines manager
+212 522 85 93 70
+212 656 99 93 95
+212 522 58 46 05/06
a.bengraiou@alphaassurances.ma
Brahim Tamouit
Key Account Manager
+212 522 85 93 94
+212 656 99 93 94
+212 522 58 46 05/06
b.tamouit@alphaassurances.ma
telephone mobile fax e-mail