Member info
Full information About Member,
contact

Turkey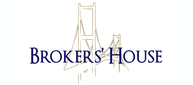 Brokers' House
Registration number of the national controlling authority: 752156
Brokers' House
Kuleli Cd. Hasanpaşa Setti Çıkmazı Aşağı Sok. No: 4/1 Çengelköy
Üsküdar/ Istanbul.
Turkey
Tel: +90 216 401 29 29
FAX: +90 216 401 29 30
Email: info@brokers-house.com
Web: www.brokers-house.com
About Us:
We are one of the leading independent brokers in Turkey with all licenses in insurance, reinsurance and life insurance from the Turkish Prime Ministry Undersecretariat of Treasury. The founders and employees have many years' experience and knowledge in their own fields. We are mainly concentrated on giving service to multinational and Turkish corporates as well as reinsurance support to insurance companies.
We boast a unique capability to out peer group in understanding the needs of the clients and our partners.
Business ethic of us is proven in the rapid growth since our creation, the loyalty of the clients and the impressive client list is testament to the level of service we provide.
We provide consultancy and best practice advice throughout the risk management process including:
Guidance on developing a risk culture
Determining potential exposures
Designing risk transfer programs
Procuring the best terms and solutions for insurable risks
Offering claims management services using its extensive expertise
Practice areas and specialisms include:
Energy
Property including Business Interruption Exposures, S & T, Liabilities comprising Management Liability Practice, product-related exposures and operations-related exposures
Professional Indemnity
Engineering
Financial Risks
Employee Benefits
Specie (Fine Arts, Jewelry, etc.)
Credit / Political Risks
Cargo
Marine (Hull & Liabilities)
Motor
As an independent broker, we support several Global Networks of insurance brokers worldwide. With the support of these networks we successfully provide bespoke solutions to our clients within and outside of Turkey.
Despite being a local independent broker, we have global clients with the connection of our global partners. With the help of these connections, we have an existing book of business.
We have the capability to handle global business; an international gatekeeper who is an owner with a strong command of the English language; and a commitment to participate in global business development initiatives. We have a commitment to provide a variety of other value-added client services.
We, as BH, prefer to focus on and to handle the international and multinational business and one of the major strategic goals is to grow our business by working with our international partners and specialize on corporate business.
We have a business reputation of progressive leadership, highly respected by the insurance industry and by the local/regional business community here in Turkey and the region. Since Azerbaijan is a prominent country for Turkey and Brokers' House, an agreement has been signed with AIB in 2012 to advance the existing relationship in order to provide added value to the mutual client and insurance sector. [www.aib.az]
Our mission is to be "the bridge" between the risks and solutions of corporates & insurers worldwide.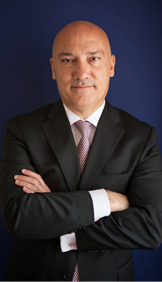 Mr. Gündüz Tezel
CEO
+90 216 401 29 29
+90 532 245 88 79
+90 216 401 29 30
gtezel@brokers-house.com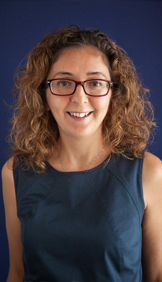 Mrs. Aysun Bal Arısoy
Group Manager, Non-Life
+90 216 401 29 29
+90 532 597 79 04
+90 216 401 29 30
abal@brokers-house.com
telephone mobile fax e-mail