Member info
Full information About Member,
contact
Switzerland

InvestSuisse AG
Registration number of the national controlling authority: FINMA 10026
InvestSuisse AG
Dreikönigstrasse 34
8002 Zürich
Switzerland
Tel: +41 44 839 44 44
FAX: +41 44 839 44 45
Email: info@investsuisse.ch
Web: www.investsuisse.ch
About Us:
InvestSuisse AG offers its international clients sound, innovative and comprehensive services in national and international insurance. The company's expertise is reflected in the InvestSuisse AG team. Every employee has professional qualifications in insurance and a vast experience in the insurance business. Risk-Management programs and employee benefits solutions are also important elements of our services provided to our international partners and clients. This enables us to provide support and advice to our international and nationally active clients from all sectors and to ensure that the special requirements of the various fields are fulfilled.
The expertise, quality assurance and service orientation of InvestSuisse AG have consistently proven themselves, as is evident in the client testimonials.
It is well-known that success doesn't come out of nowhere. Good products, continuous innovations, clever marketing and, not least, a competitive cost base and services of impeccable quality are needed to be successful in the face of global competition. InvestSuisse AG offers its partners precisely this combination.
We would be delighted to be able to put our knowledge and dedication to use for you too.
The InvestSuisse AG team would be happy to show you the benefits of such a collaboration in person. We look forward to hearing from you.
Kind regards,
Jürg R. Ernst
Founder / President of the Board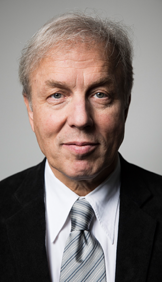 Jürg R. Ernst
CEO
+41 44 839 44 44
+41 44 839 44 45
juerg.ernst@investsuisse.ch
telephone mobile fax e-mail