Member info
Full information About Member,
contact

Poland

Mentor S.A.
Registration number of the national controlling authority: 177-181 87-100
Mentor S.A. – Broker Ubezpieczeniowy / Mentor JSC – Insurance Broker
ul. Szosa Chełmińska 177-181
87-100 Toruń
Poland
Tel: +48 56 669 33 00
FAX: +48 56 669 33 04
E-Mail: mentor@mentor.pl
Web: www.mentor.pl
Mentor S.A. insurance broker (joint stock company) was founded in 1994.
Our main Offices and Departments:
International Office
Corporate Clients Insurance Office
Key Corporate Clients Insurance Office
Group Life/Employee Benefits Insurance Office
Loss Adjustment and Insurance Analysis Office
Aviation Risks Office
Motor Fleets Insurance Office
Construction and Erection Risks
Medical Malpractice Office
Agricultural (Crops) Insurance Office
Branch Offices and regional Representative Offices of Mentor JSC (12 branch offices in Poland)
Financial Insurance Department (credit insurance, insurance guarantees, warranty bonds)
Legal Office
Public Procurement Office
Number of employees: 201 full-time employees (of which 115 licenced insurance brokers)
Our activity is secured by the Professional Indemnity (Errors & Omissions) insurance policy
with the indemnity limit of 48 000 000 EUR.
We hold the Certificate DIN EN ISO 9001:2008, issued by TüV NORD CERT GmbH & Co. KG
MENTOR GROUP (subsidiaries):
Mentor Re Ltd. (reinsurance broker)
Mentor Ukraine Ltd. (insurance broker operating in Ukraine)
Mentor Business & Travel Ltd. (insurance solutions for tour operators, travel agencies, hotels)
Mentor UI Ltd. (insurance multi-agency for individual Clients: motor, property, travel etc. )
Mentor Consulting Ltd. (primarily monitoring of the environment and the changes occurring within construction site caused by linear investments (construction of roads, power lines, pipelines etc.
We provide quality innovative services and products in following lines of insurance:
Property All Risks Insurance
Machinery Breakdown Insurance (MB), Electric Damage Insurance, Electronic and Data Processing Equipment (EDP)
Construction & Engineering All Risks Insurance (EAR, CAR, CPM)
Business Interruption – ALOP, MLOP, MDSU
Marine & Cargo,
Liability Insurance (including Product Recall, D&O, P&I, E&O etc.)
Financial Insurance (Performance Bonds, Warranty Bonds, Credit Insurance including export, factoring
Terrorism & Sabotage, Strikes & Riots
Renewable Energy (including windfarms)
Agricultural Insurance (Crops /Livestock )
Motor Insurance (MTPL, Casco, GAP)
Environmental Pollution
Directors & Officers Insurance (D&O, E&O)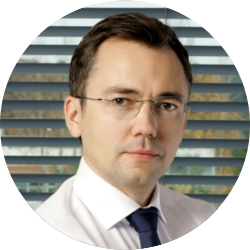 Vladimir Hutnikiewicz
Director
+48 56 669 33 34
+48 609 690 111
+48 56 669 33 04
wh@mentor.pl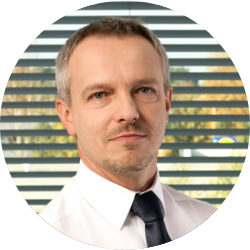 Szymon Błaździewicz
Vice Director
+48 56 669 33 60
+48 605 732 592
+48 56 669 33 04
szymon.blazdziewicz@mentor.pl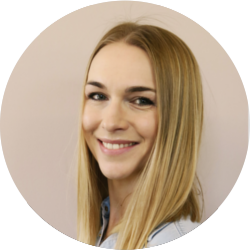 Ewa Wilmanowicz
Broker
+48 56 669 33 69
+48 601 254 245
+48 56 669 33 04
ewa.wilmanowicz@mentor.pl
telephone mobile fax e-mail