Member info
Full information About Member,
contact

Brazil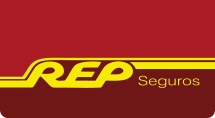 About us
REP Seguros is a broker specialized in risk management and insurance services, consulting and offering innovative solutions for the most diverse business sectors. We also operate with services and products for individuals and companies. This work is strengthened and developed every day, based on preparation and continuous investment in our team. That is how we decided to face the challenge of aligning our company and our services to the needs and expectations of the market, in a close, personalized and efficient way.
BUSINESS: Search for differentiated solutions to reduce, manage and transfer risks through insurance policies.
VISION: To be recognized as an Insurance Broker with complete, differentiated and customized solutions.
MISSION: Meet the needs of our Clients with excellence; Contribute to building a lasting relationship between Clients, Brokers and Insurance Companies; Acting with constancy through a Professional Corporate Management; Acting for the sustainable growth of the Broker and Employees.
VALUES: Highly qualified technical knowledge; Ethics, credibility and respect in professional relationships;
Sense of fairness in decision making; Respected, committed and accomplished employees; Focus on results.
Felipe Cervi
Executive Vice President
(+51) 999 4320627
(+51) 3582 2225

felipe@repseguros.com.br
telephone mobile fax e-mail