Member info
Full information About Member,
contact

Slovakia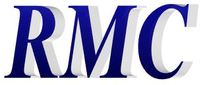 Risk Management Consulting, s.r.o.
Registered on 28.12.2006 in the Register of Financial Agents as an INDEPENDENT FINANCIAL AGENT within the Insurance Sector under Registration number: 38919 kept by the National Bank of Slovakia (NBS). Data on the Insurance Intermediary may be verified on the website of National Bank of Slovakia, https://regfap.nbs.sk/search.php
Svetozar Kollar
Authorized officer
+421 2 526 326 74
+421 949 306 132
svetozar.kollar@rmcslovakia.sk
Štefan Švec, Ing.
General Manager
+421 2 526 326 75
+421 905 304 816
stefan.svec@rmcslovakia.sk
telephone mobile fax e-mail